New England Chapter of VOSH
Volunteer Optometric Services to Humanity of New England (VOSH-ONE) is a group of volunteer optometrists, ophthalmologists, opticians, and others who support and encourage volunteer efforts to limit preventable blindness. We are dedicated to providing eye care to people all over the world who would not otherwise have access to eye health care or glasses. We are an official non-profit organization with 501c3 status.
New Opportunity?
Interested in organizing your first VOSH trip? VOSH-ONE would love to support you! We are now
offering $500 travel stipends to VOSH-ONE members who are organizing their first VOSH-ONE trip.

Requirements are as follows:
1. Applicant must have participated in at least one VOSH trip in the past.
2. Applicant must be able to provide the name of a liaison who will be helping facilitate the trip from within the country being traveled to.
3. Applicant must write a short report to be included in the VOSH-ONE newsletter following completion of their trip.
4. Students do not qualify for this stipend.
VOSH-ONE $500 Travel Stipend Application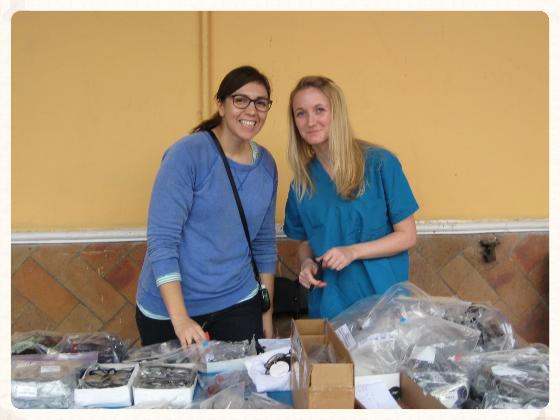 Upcoming Events:
VOSH-ONE Meeting

When: May 2018 (exact date TBA)

Where:
The New England College of Optometry
424 Beacon Street
Boston, MA 02115


Join us for great discussion on past and future volunteer eye care mission trips to places all over the world, and meet local like-minded individuals who want to get involved and help give back.