New England Chapter of VOSH
What VOSH-ONE is all about...
Volunteer Optometric Services to Humanity of New England (VOSH-ONE) is a group of volunteer optometrists, ophthalmologists, opticians, and others who support and encourage volunteer efforts to limit preventable blindness. We are dedicated to providing eye care to people all over the world who would not otherwise have access to eye health care or glasses. We are an official non-profit organization with 501c3 status.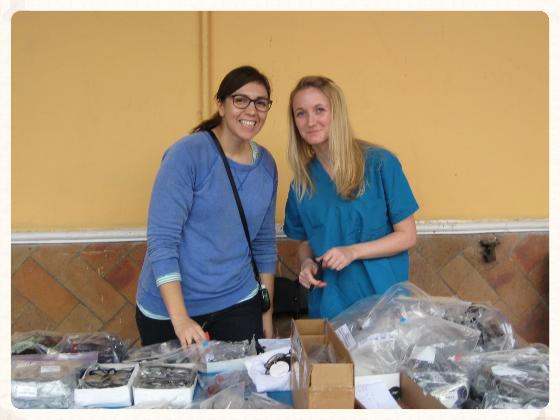 Upcoming Events:
VOSH-ONE Meeting - VIRTUAL

When/Where: 10:00am
Join us virtually for great discussion on past and future volunteer eye care mission trips to places all over the world, and meet local like-minded individuals who want to get involved and help give back. If interested in attending virtually please e-mail our president Ilara Donarum, OD at vosh.one.newengland@gmail.com for an invite to the Zoom meeting.

SAD NEWS:
The Passing of a True Humanitarian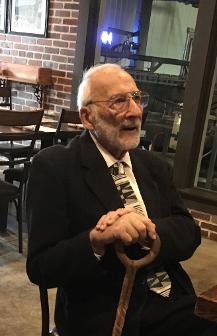 It is with a heavy heart that we announce the passing of the great humanitarian, Harry I. Zeltzer, OD, DOS, FAAO, FVI. Dr. Zeltzer, 91. He died Wednesday August 12, 2020 in the Kaplan House, Danvers, Mass. Those who wish may make memorial contributions in his name to VOSH/International (www.vosh.org) or the New England College of Optometry (www.neco.org). To view a complete obituary or send condolences to his family, please visit www.whittier-porter.com.
VOSH-ONE was fortunate enough to have included Dr. Zeltzer at our Fall 2019 meeting. He and his wife were delighted to attend. During the meeting, we designated a travel stipend in his name to honor his dedication and many years of contribution to humanitarian services. It is called the Harry Zeltzer Travel Stipend.
Dr. Zeltzer graduated from the Mass College of Optometry (now called the New England College of Optometry) in 1952. He practiced Optometry for 35 years in Waltham Massachusetts and made significant contributions to the field of vision. He invented and patented a contact lens called the X-CHROM which is used to treat color deficiency.
During private practice, he was a consultant to Helen Keller International for its development of "Childsight". He also served at Natick Lab as a Lieutenant Colonel in the US Army Reserve researching the effect of military stress on the visual system. During World War II he served in the occupation of Japan.
After retiring from private practice and the military, he dedicated his life to humanitarian service. Besides his other pursuits, which included running an antique shop in Ipswich, he initiated and/or participated in many missions around the world predominantly in Latin American and Eastern Europe including spending several months in Mexico. He was one of the original founders of VOSH-ONE (regional Northeastern state chapters) and was past president, past executive director, and webmaster for VOSH-International for many years.
Harry was singularly responsible for the growth, impact of VOSH-International. He oversaw the website in its early days and raised its profile significantly. He would respond to posts and in a timely manner providing it a bigger, wider, presence. He recruited ODs to participate in VOSH trips and encouraged leaders to submit reports and photos that could be posted on the website and at meetings so others would be inspired to volunteer. He was persistent, dedicated, and expressed appreciation to those who served around him.
Dr. Zeltzer is a life member of the American Optometric Association, the American Academy of Optometry and the New England College of Optometry. He was recognized as the Essilor-UNESCO Humanitarian of 2003, the Honorary Doctor of Ocular Science of the New England College of Optometry in 2004 and the VOSH/International Lifetime Achievement Award 2008.
Dr. Zeltzer will forever be in our hearts and will truly be missed.